Another critical event coming up on Wednesday! Nothing is more fundamental to correcting America's and Wisconsin's course than getting the money out of politics. We must get a big crowd to the State Capitol, Assembly Parlor (West Wing, second floor) at 11:30 on Wednesday April 19 to show massive support for this cause.
The event is the introduction of resolutions that would create a statewide Citizens United advisory referendum asking voters if they support allowing corporations to spend unlimited amounts of money on political campaigns.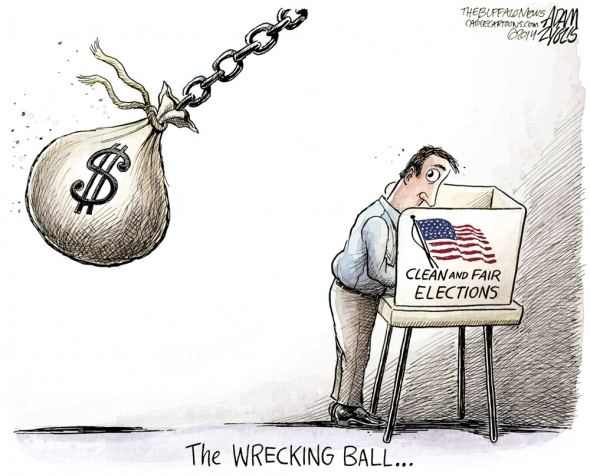 Rep. Subeck and Sen. Hansen gathered more than 30 co-sponsors of the bill and will formally introduce the bill Wednesday at 11:30, in the Assembly Parlor.